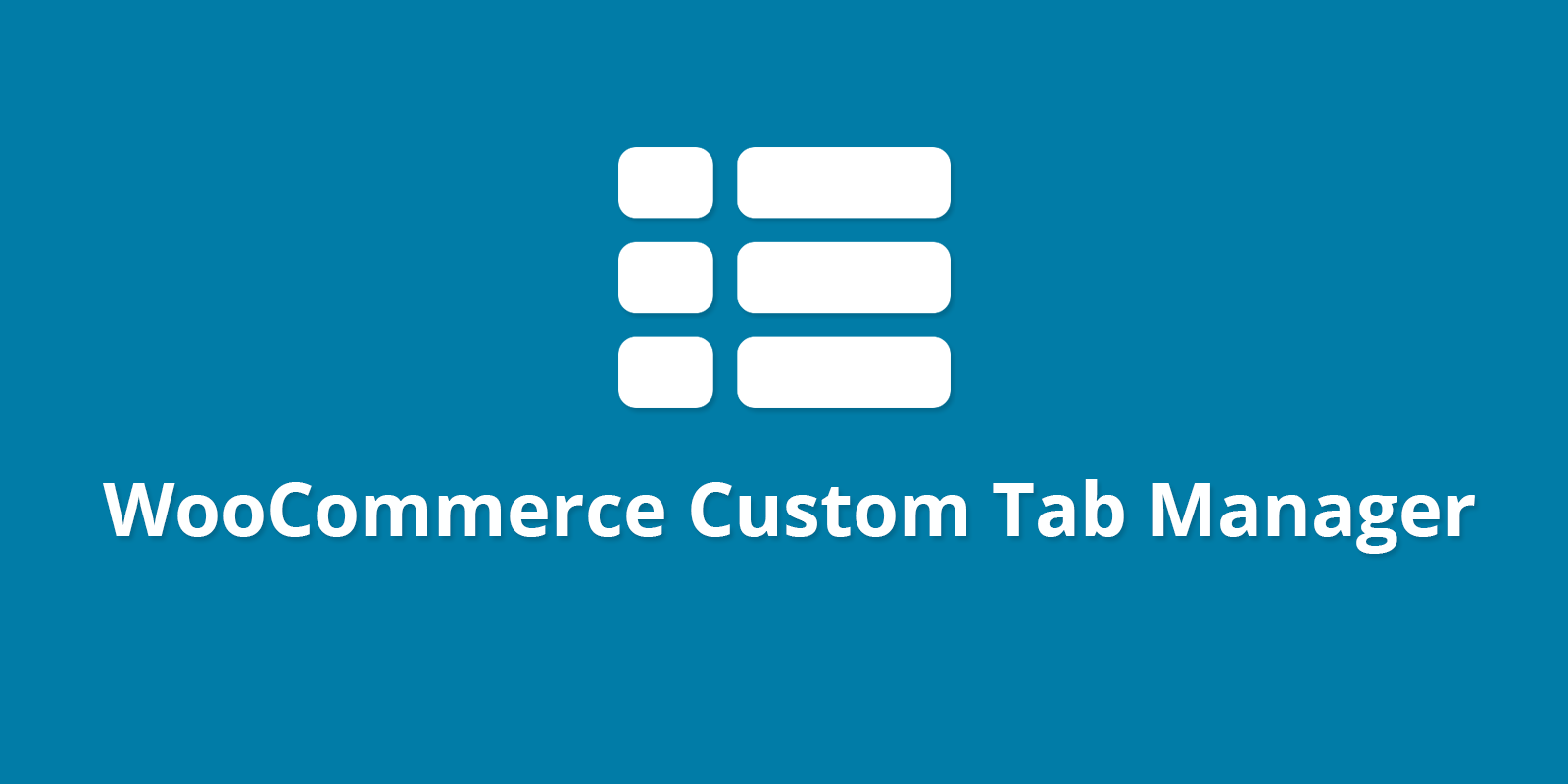 WPB WooCommerce Custom Tab Manager will allow you to add unlimited numbers of custom product tab with custom content. The tabs will be added by a custom post type. So you can add any type of content for tab. Tabs priority can be managed by a custom meta. And any tab can enable or disable by a checkbox.
With PRO version product tabs can be converted to accordions. It's very simple just need to check a checkbox in settings page of this plugin. It also come with five different theme and style settings. With this settings tabs are highly customizable. So it can be match with any kind of site's design. There is theme called vertical tab, it will allow you to shoe the product tabs vertically. The icon picker allow you to pick icon for tab and subtitle field allow you to add a subtitle in tabs. The default WooCommerce tabs can be customize and also disable by this plugin.
WPB WooCommerce Custom Tab Manager plugin's details :
Free Version Features:
Adding custom tab by custom post type.
Adding any types of content to the tab.
Any others plugin's shortcode can be added to the tab content.
Tab priority management system, you can set tab sequence.
Tab visibility system, you can enable or disable any tab by a simple checkbox. So you don't need to delete any Tab.
Download The Free Version
PRO Version Features:
Product specific custom Tabs.
Selecting products when creating a new tab. The tab will show only the selected products.
Selecting products categories & tags when creating a new tab. The tab will show only the selected categories & tags products.
Selecting custom tabs when creating a new product. The product will show only the selected tabs.
ShortCode for showing the product custom meta value in tab content area. ShortCode : [wpb_wctm_meta meta_key="your_meta_key_here"]
Tab icon and subtitle support.
Enable or disable default WooCommerce tabs.
Disable specific default tabs form the settings.
Feature for product specific customize default WooCommerce Tabs.
Feature for converting tabs to accordions.
Five different themes for tabs.
Tab content area visual composer support.
Advance settings for tab style management.
Quality support.
Free Installation (If needed).
Video Documentation.
WPML multi language plugin support.
DEMO Variations:
Vertical Accordion Flat Material Minimal One
Video Documentation:
Version 1.01 New Features :
Screenshots:
WPB WooCommerce Custom Tab Manager PRO

Video Documentation
WPB WooCommerce Custom Tab Manager PRO

Changelog

1.0
# First release.

1.02
# New feature added. Now form settings specific default tabs can be disabled.

1.02.1
# Small bug fixed. On tab, custom field saves the page.

1.02.2
# The7 theme issue fixed for the vertical tab theme.

1.02.3
# New features added.
# Now Custom tab can be set to selected products categories or tags only. Check screenshot.

1.02.4
# Small bug fixed.

1.02.5
# Tab Content area visual composer support added.

1.02.6
# Small bug fixed in tab showing.

1.02.7
# Small bug fixed in tab showing.

1.02.8
# Review & Additional information shortcode added.
# Custom textarea metabox added.

1.02.9
# Small bug fixed.

1.03
# Default tab ordering feature added.

1.04
# Added licensing system.

1.04.1
# Some new settings added for accordion adjustment.

1.04.2
# Some bug fixed for default tab disable.

1.04.3
# Added Support for WooCommerce 3.0

1.04.4
# Add New filter hooks for meta options

1.04.5
# New post id parameter added to tab meta shortcode for showing the different post type meta fields.

1.04.6
# WPML plugin support added.

1.04.7
# Small issue fixed on the tab if no product description.

1.04.8
# WooCommerce 3.3.1 support added.

1.04.9
# Language file updated.

1.05
# Multisite support added.
Reviews
You must log in to submit a review.
One Time Payment, No Yearly Renewal Required.