WPB WooCommerce Custom Tab Manager PRO
One-time payment, No yearly renewal required.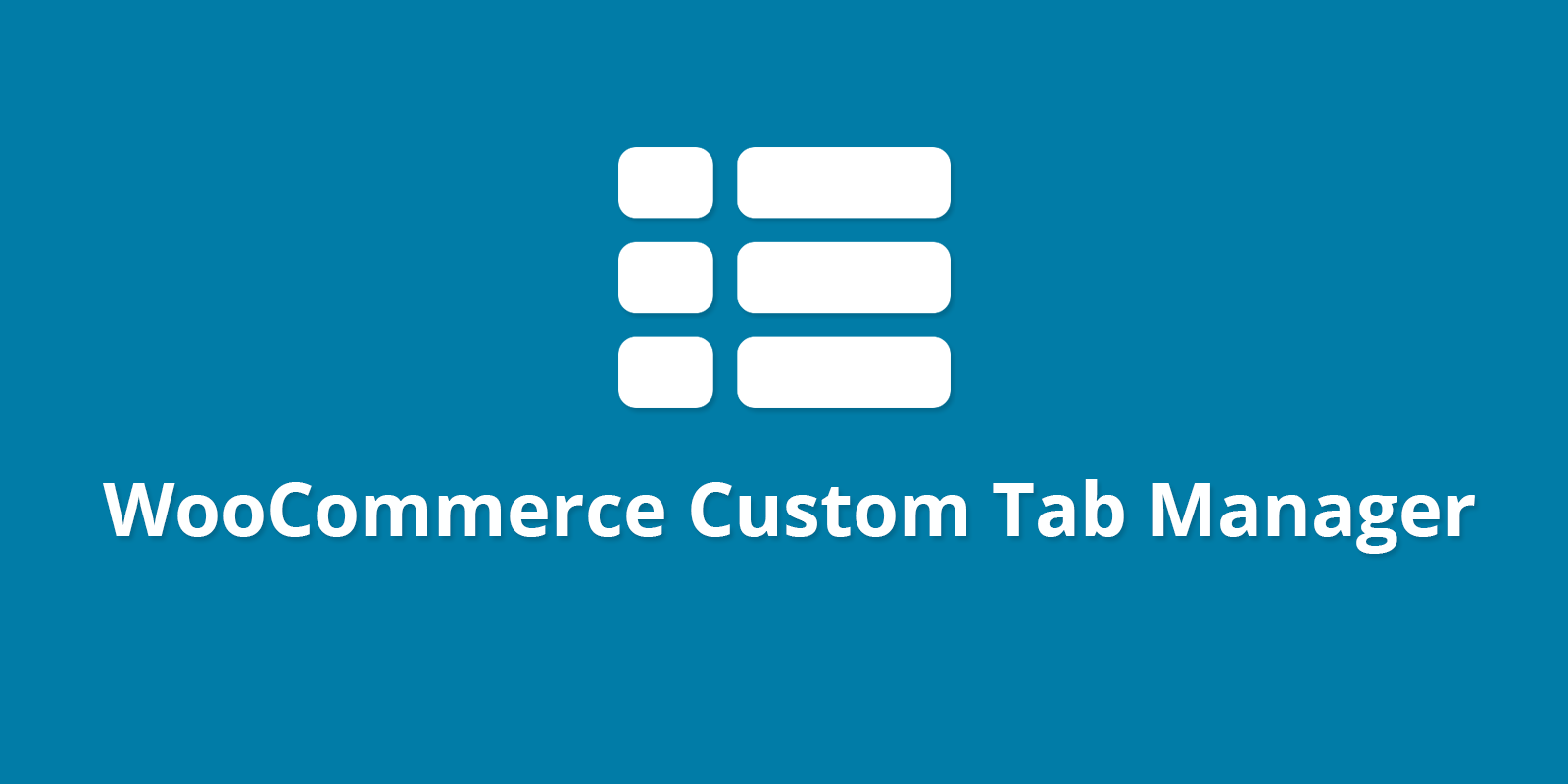 Tested up to:
WordPress 5.7.3
WooCommerce 5.0.0
WPB WooCommerce Custom Tab Manager will allow you to add unlimited numbers of custom product tab with custom content. The tabs will be added by a custom post type. So you can add any type of content for tab. Tabs priority can be managed by a custom meta. And any tab can enable or disable by a checkbox.
With PRO version product tabs can be converted to accordions. It's very simple just need to check a checkbox in the settings page of this plugin. It also comes with five different theme and style settings. With this settings tabs are highly customizable. So it can be matched with any kind of site's design. There is a theme called vertical tab, it will allow you to shoe the product tabs vertically. The icon picker allows you to pick an icon for tab and subtitle field allow you to add a subtitle in tabs. The default WooCommerce tabs can be customized and also disable by this plugin.
WPB WooCommerce Custom Tab Manager plugin's details :
Free Version Features:
Adding custom tab by custom post type.
Adding any types of content to the tab.
Any others plugin's shortcode can be added to the tab content.
Tab priority management system, you can set tab sequence.
Tab visibility system, you can enable or disable any tab by a simple checkbox. So you don't need to delete any Tab.
Download The Free Version
PRO Version Features:
Product specific custom Tabs.
Selecting products when creating a new tab. The tab will show only the selected products.
Selecting products categories & tags when creating a new tab. The tab will show only the selected categories & tags products.
Selecting custom tabs when creating a new product. The product will show only the selected tabs.
Conditional tabs. The tab can be shown only if the user logged in or not logged in.
ShortCode for showing the product custom meta value in tab content area. ShortCode : [wpb_wctm_meta meta_key="your_meta_key_here"]
Tab icon and subtitle support.
Enable or disable default WooCommerce tabs.
Disable specific default tabs form the settings.
Feature for product specific customize default WooCommerce Tabs.
Feature for converting tabs to accordions.
Five different themes for tabs.
Tab content area visual composer support.
Advance settings for tab style management.
Quality support.
Free Installation (If needed).
Video Documentation.
WPML multi language plugin support.
DEMO Variations:
Vertical Accordion Flat Material Minimal One
Video Documentation:
Version 1.01 New Features :
Screenshots:
Purchase With Confidence
Regular Updates
We always keep our plugins up to date for making sure it compatible with the latest version of WordPress, WooCommerce and other popular plugins.
Translation Ready
All of our plugins are multilanguage and RTL languages supported. WPML or Loco Translate can be used with all of our plugins.
Gutenberg Ready
Our plugins are fully compatible with the latest WordPress Gutenberg editor. You can use our shortcodes with the Gutenberg shortcode block.
Browser Support
Browser compatibility is one of the key features of our plugins. We test our plugin with different browsers on different platforms.
Speed Optimized
Our plugins are fully speed optimized for firster loading. Tested with GTmetrix, Pingdom and Google PageSpeed Insights. Scripts are minified.
SEO Optimized
Our plugins are coded with best practices and standards in mind. Heading tags, W3C standards, image alt attributes are properly used for Google ranking.